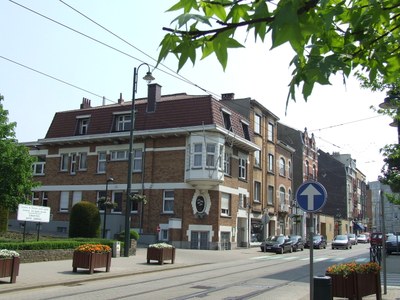 Sint-Agatha-Berchem
, 1082
Koning Albertlaan 33,
Stadhuis
Price: 5 €
Opening hours:
Monday:
9:00 – 14:00
Tuesday:
9:00 – 14:00
Wednesday:
9:00 – 14:00
Thursday:
9:00 – 14:00
16:00 – 19:00
Friday:
8:00 – 13:00
Thanks! Your message is already in our inbox!
We'll review your corrections and additions shortly. Your message was:
Passport photo booth
Do you have visit the town hall for an identity card, travel pass or driving license and do you still need personal photos for legal documents? Then you can use our automated photo booth, located in Sint-Agatha-Berchem, Koning Albertlaan 33 (Stadhuis)
This photo booth is freely accessible during an opening hours, listed above. Persons with reduced mobility can also easily use the cabin.
The photos meet the legal European standards and are suitable for all official documents.
Cost of service
You pay 5 euros for six passport pictures. The passport photo booth is equipped with electronic payment options.
---
More Photo Booth locations, in other cities